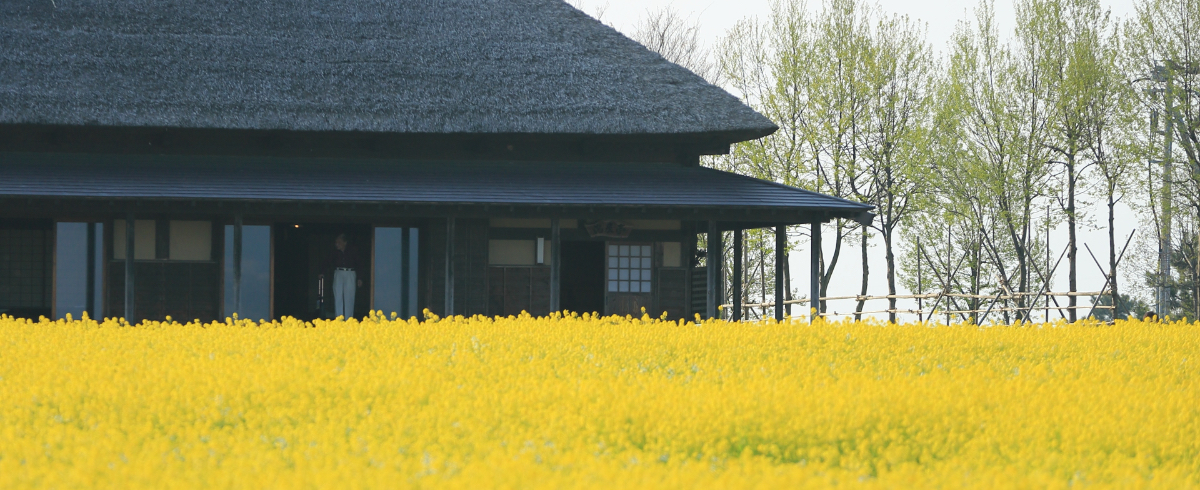 Kominka are old wooden traditional houses built approximately 100 years ago in a traditional Japanese architectural style using timeless building techniques and natural materials.
The method of wood joinery structure of the central pillar and the thick beams does not use nails; instead the joints are crafted to naturally fit or "join" together naturally with craftsmanship designed to withstand the passage of time for hundreds of years if it is well-maintained.
Kominka recreates various traditional lifestyles from more than 100 years ago, with such structures as farmhouses, samurai residences, merchants' homes, and residences of wealthy families.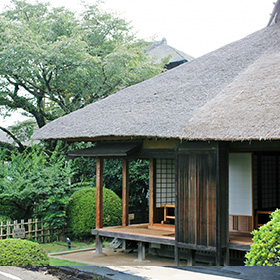 First Unique Feature
Traditional Exterior
A Kominka is a wooden traditional architectural structure built more than 100 years ago.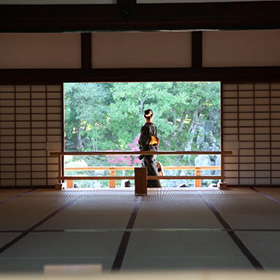 Second Unique Feature
Japanese Tatami Room
The use of tatami provides a feeling of being surrounded by traditional atmosphere of Japanese culture.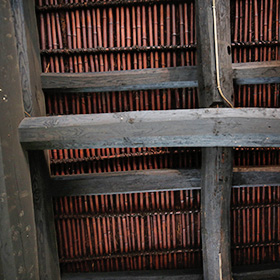 Third Unique Feature
"Hari" -Wooden Beam
The ceiling of a 100-year old Kominka has a large, thick "hari" in the ceiling. They create a splendid appearance and atmosphere in Japanese architecture
Fourth Unique Feature
Elegant Rooms
The elegant simplicity of rooms in a Kominka engage people's hearts and minds.